After finally presenting our album in autumn, we really look forward to work with Körperverstand Vienna on the dance-theatre production I-object. Premieres in february 2021 at Dschungel Wien!
***
Finally it looks like we'll be able to catch up on our album release show: October 15th @ Fluc Wanne. Tickets are available here. Hurry up as the number of seats is limited! Check our tourdates for other exclusive shows in 2020! After a long break we look forward to see you again, with a new live-set, new outfits and, let's say, a refreshed attitude!
***
NEW VIDEO OUT NOW!
Take a bit of Viennese beach-feeling, add some boy*band-attitude and here you are: Stories On Sale by Marie Luise Lehner
+++ ALBUM SURFACE! OUT NOW +++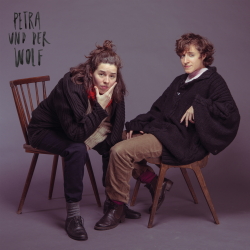 † Due to the Covid19-pandemic we had to postpone our release show - new date is october 15th 2020! †
We proudly announce Aurora as drummer of the month chosen by Backbeat Magazin! Read the interview about our new album Surface! and - of course - its drumming here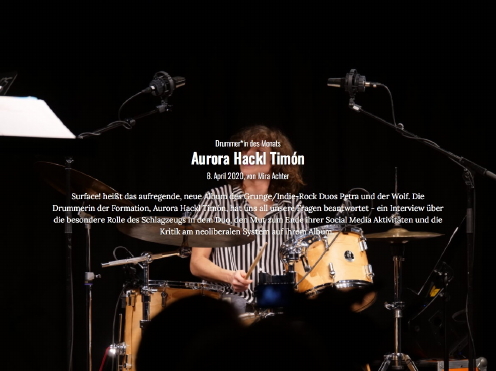 Single "The Greatest" taken from our new album "Surface!" out now!
Listen and watch this beautifully made video by SISIGRANT! Presented by Missy Magazine
Our year starts quite exciting with the shooting of a music video and three shows in Switzerland: petra und der wolf will appear at Les Reines Prochaines' album release shows in Basel and Zuerich and at the Duofestival in Bienne.
Check our tourdates and come by!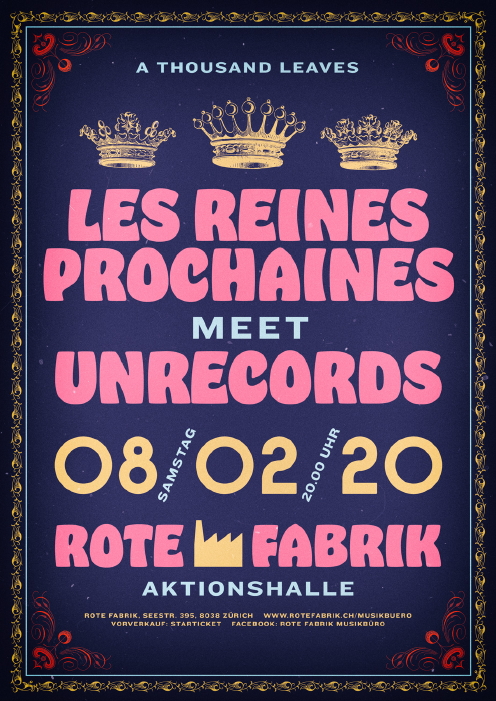 Yeah! Angela Christliebs documentary
UNDER THE UNDERGROUND appearing PETRA UND DER WOLF and many other artists won the price for the best music documentary at UNERHÖRT! Music Film Festival 2019!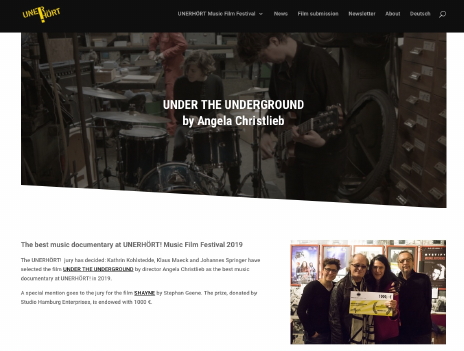 Premiere of Angela Christliebs documentary
UNDER THE UNDERGROUND about the Janka Studios appearing PETRA UND DER WOLF and many other bands and artists at the Diagonale Film Festival!

>click here for more information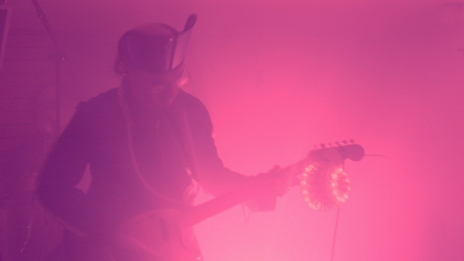 Yeah! Once again we visited the charming Janka Studios in Vienna and recorded this session:
Please click on TOUR to see our upcoming live dates:
petra und der wolf will do very exclusive shows in 2019 - maybe also in YOUR town...?
New video of petra und der wolf at the Festival Uličnih Svirača in Novi Sad!
NEW! Studio Session at Radio 3Fach!